In celebration of National Craft Month, I decided to step away from the kitchen. Put down the hammer. And, well, craft! I made these gorgeous wood planters using some thrift store finds.
Seriously, the hanging one turned out better than I expected! And who would have thought these started out as 35 cent salad bowls from the thrift store that I picked up about 2 years ago!?
To make the one into a wall planter, I used a thin piece of 1/4″ luan thatI found in our scrap pile. I turned the bowl upside down and traced around the edge. Then using a ruler, I made a line right down the middle.
I used my jigsaw to cut out the shape, and then used wood glue to attach it to the bowl. Make sure you keep track of which edge you traced, because since these are wood bowls, they are not always even the whole way around. I let the wood glue overnight and put 2 bricks on top of it for some weight.
The next morning, after your glue is nice and dried, it's time to paint! Pick your favorite color (I am a bold color girl all the way), and paint the outside of your bowls. I think these would look gorgeous in a pale blue as well.
After that paint was dry, I chose to paint the rim in copper. I tried to show you in the picture below, the difference between leaving it raw wood or painting it copper. I think it gives it a nice touch!
Then just fill with some Spanish moss and your faux succulents. I purchased mine at Michael's and love how real they look! For a forgetful person like me, fake plants are smart choice for sure!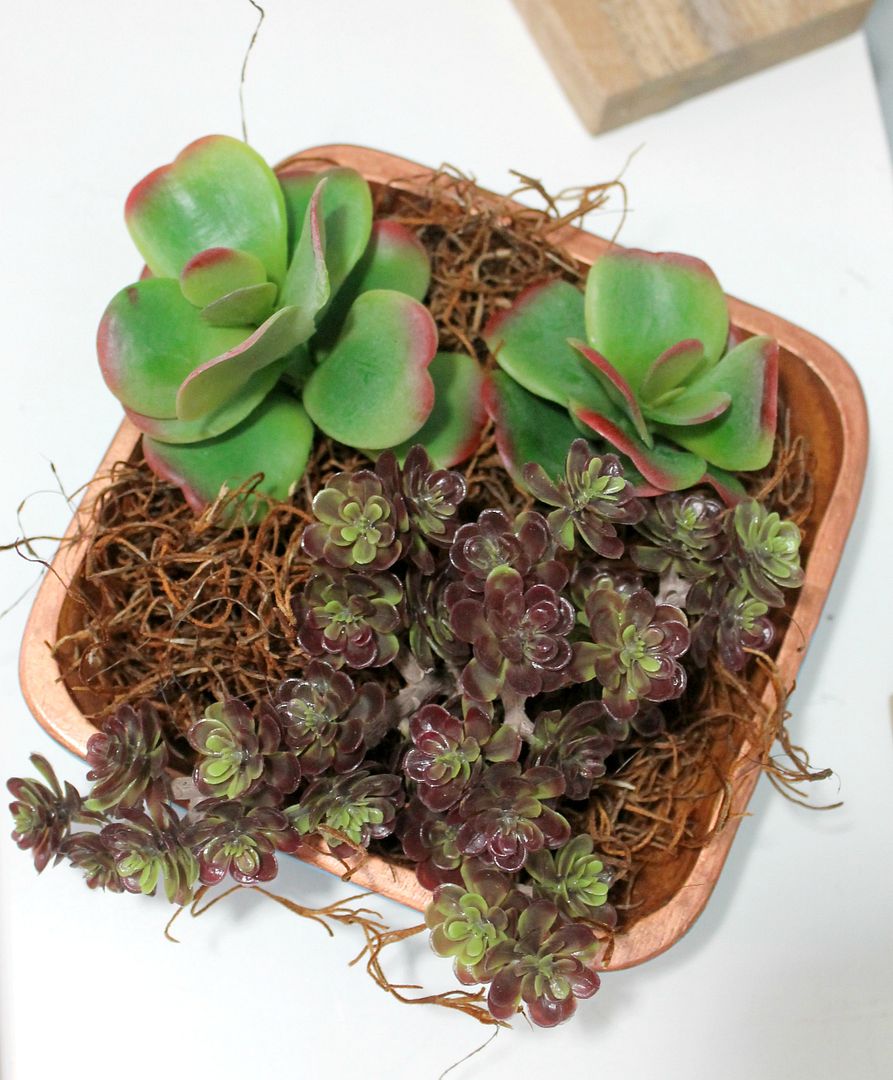 To hang the one planter on the wall, I just used one 3M strip. It's been hanging now for over a week without budging at all! Because you aren't filling these with dirt, it really is very light!
I swear, I could just stare at them all day! That blue against the green of the succulents makes my heart all aflutter!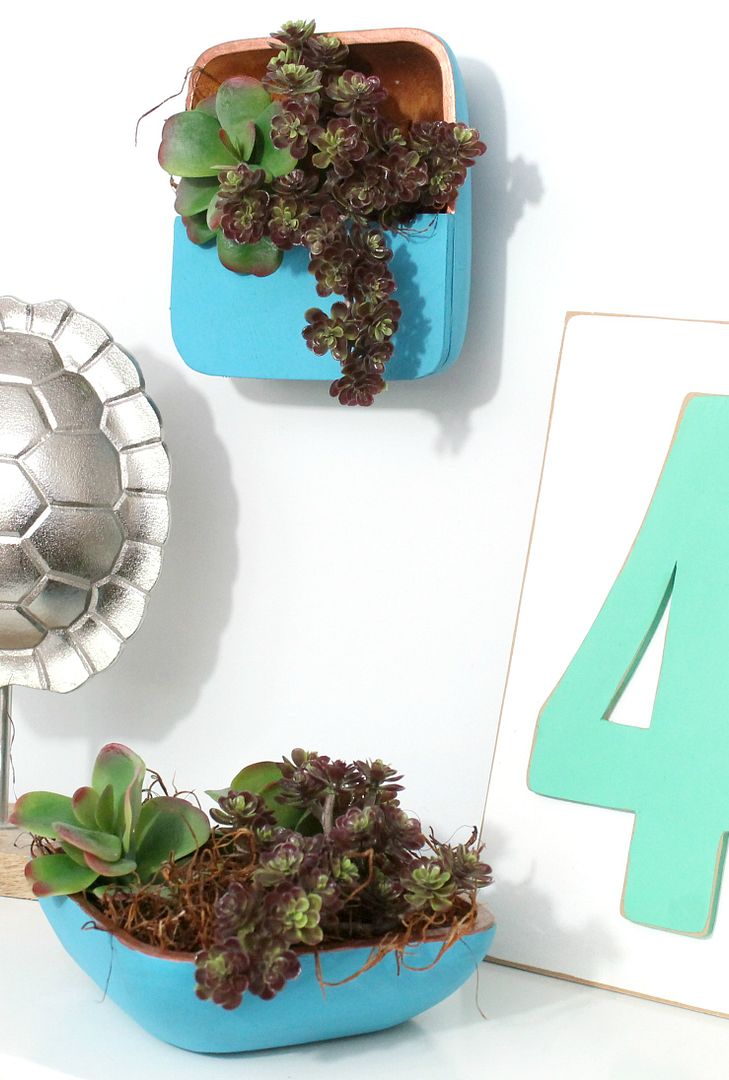 Be sure to check out what some of my other blogger friends are creating for National Craft Month!