This is a sponsored post written by me on behalf of Wrigley Jr. Company for IZEA. All opinions are 100% mine.
My kids are getting older and no longer have classroom parties for Valentine's Day complete with homemade mailboxes and cards for the entire class. This pre-teen thing is really cramping my holiday style!
But let's put a positive spin on this, shall we?? That also means we no longer have to write 25 cards and attach a pencil or penny sticker. Now we can actually give their friends treats that are delicious!
I've been obsessed with cherry Starburst pretty much my whole life. I don't even know if my kids know what the cherry ones taste like, because I always swipe them first! I have agreed to be an adult this Valentine's Day, though (think of it as my present to you, kids), and share the wealth with Juicy Fruit® gum with Starburst® flavors.
I even made my daughter these cute printables so she can pass them out to her friends!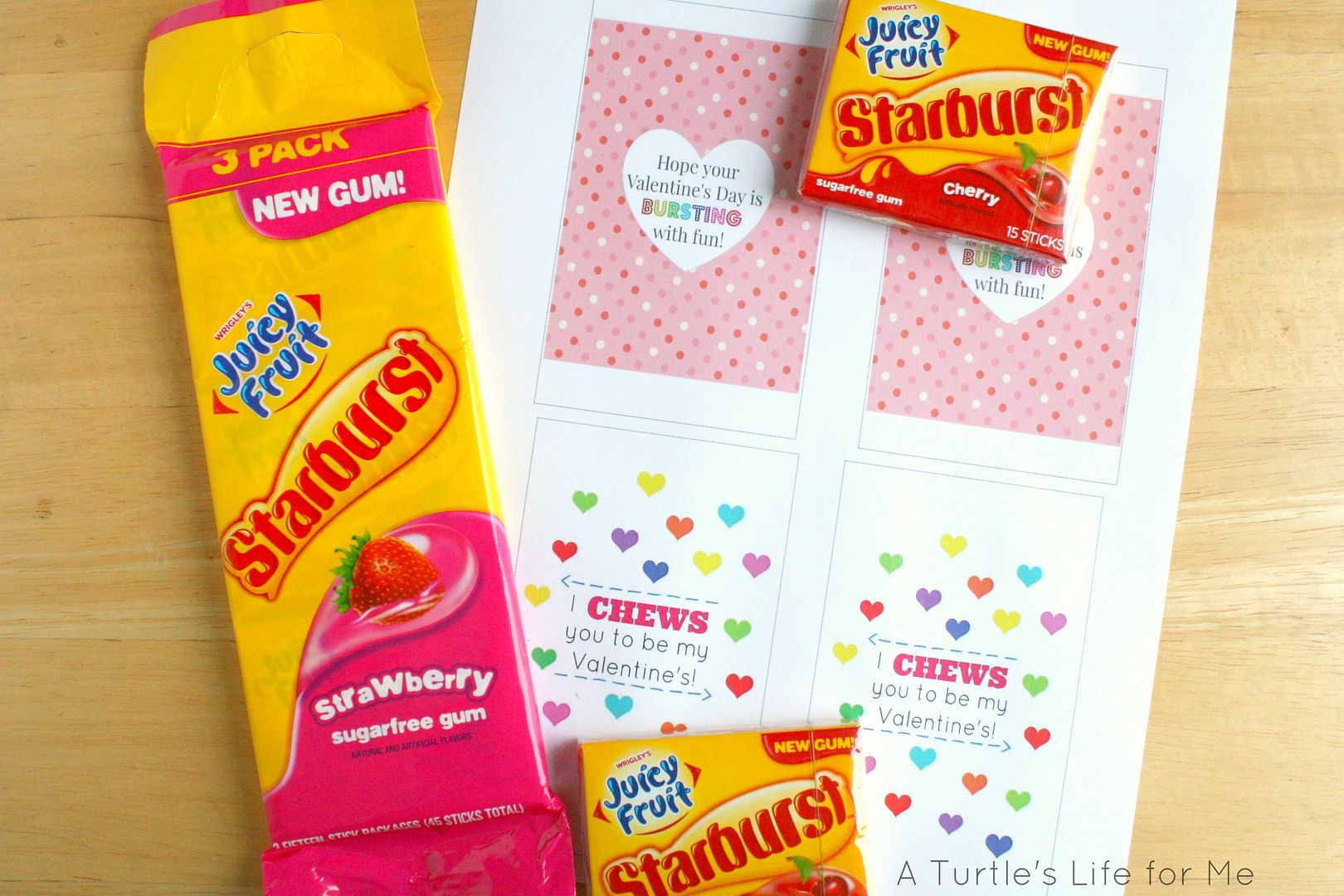 Supplies Needed:
Be sure to print off your coupon to Save Now at Target!    before you head out to purchase your gum!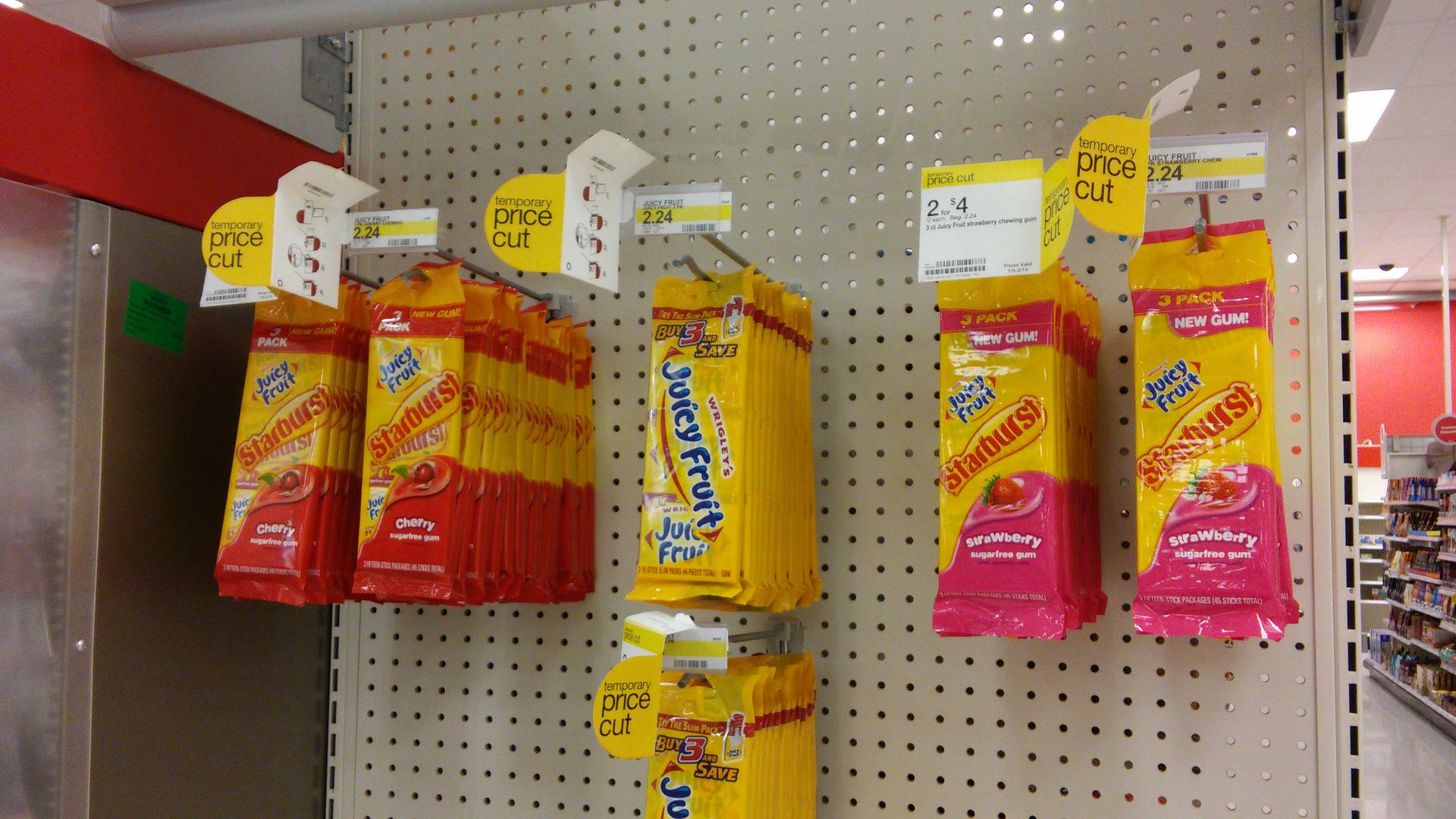 Then just print, trim and tape your printables right onto your individual packs of gum!
Ca-uuute!!
And then I can sit back and be jealous of all my daughter's friends who are receiving this, because the new Juicy Fruit Starburst gum tastes just like the chewy candies!
Which flavor would you pick: strawberry or cherry?