This is a sponsored post written by me on behalf of Breyers for IZEA. All opinions are 100% mine.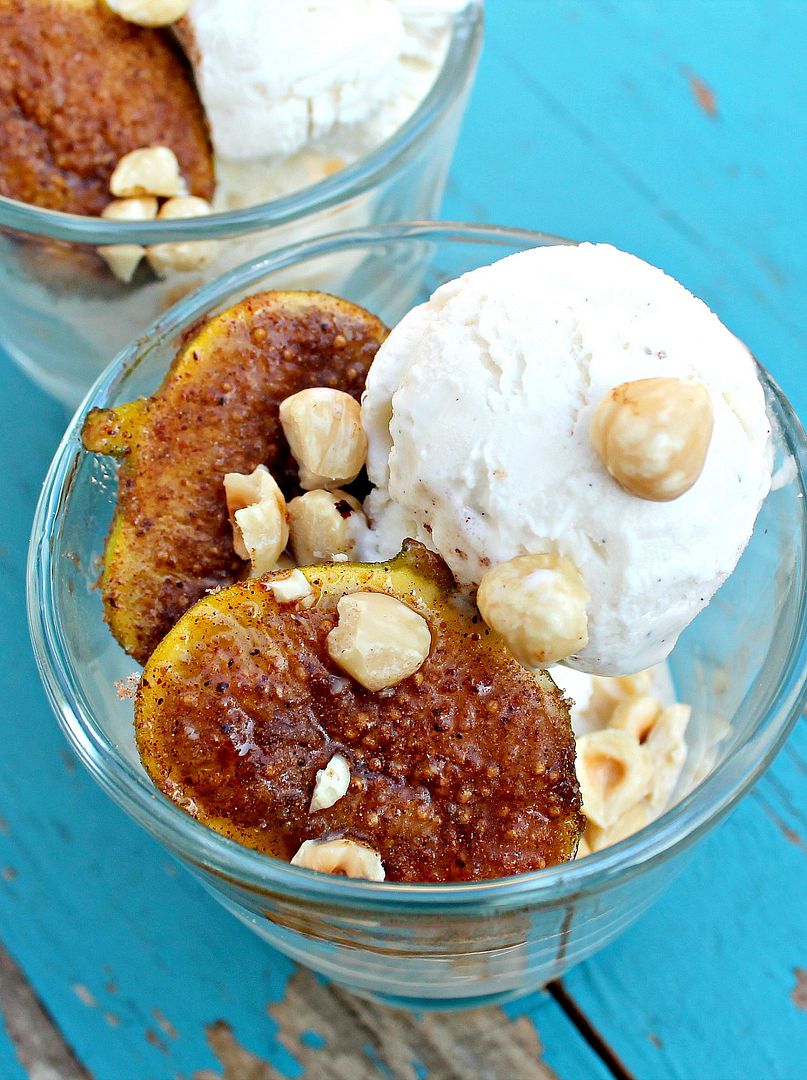 The title of this post is a bit of an understatement. What it really should shout in all it's glory is Spice Roasted Figs with Hazelnuts and Vanilla Ice Cream.
It's a mouthful, but it's worth it.
And that's coming from a novice fig-eater! I'll admit, I was a bit skeptical. Figs just aren't something that a PA-born and raised girl is used to. They aren't common around here, and I've managed to go pretty much my whole life without eating them. I think maybe ever! Gasp!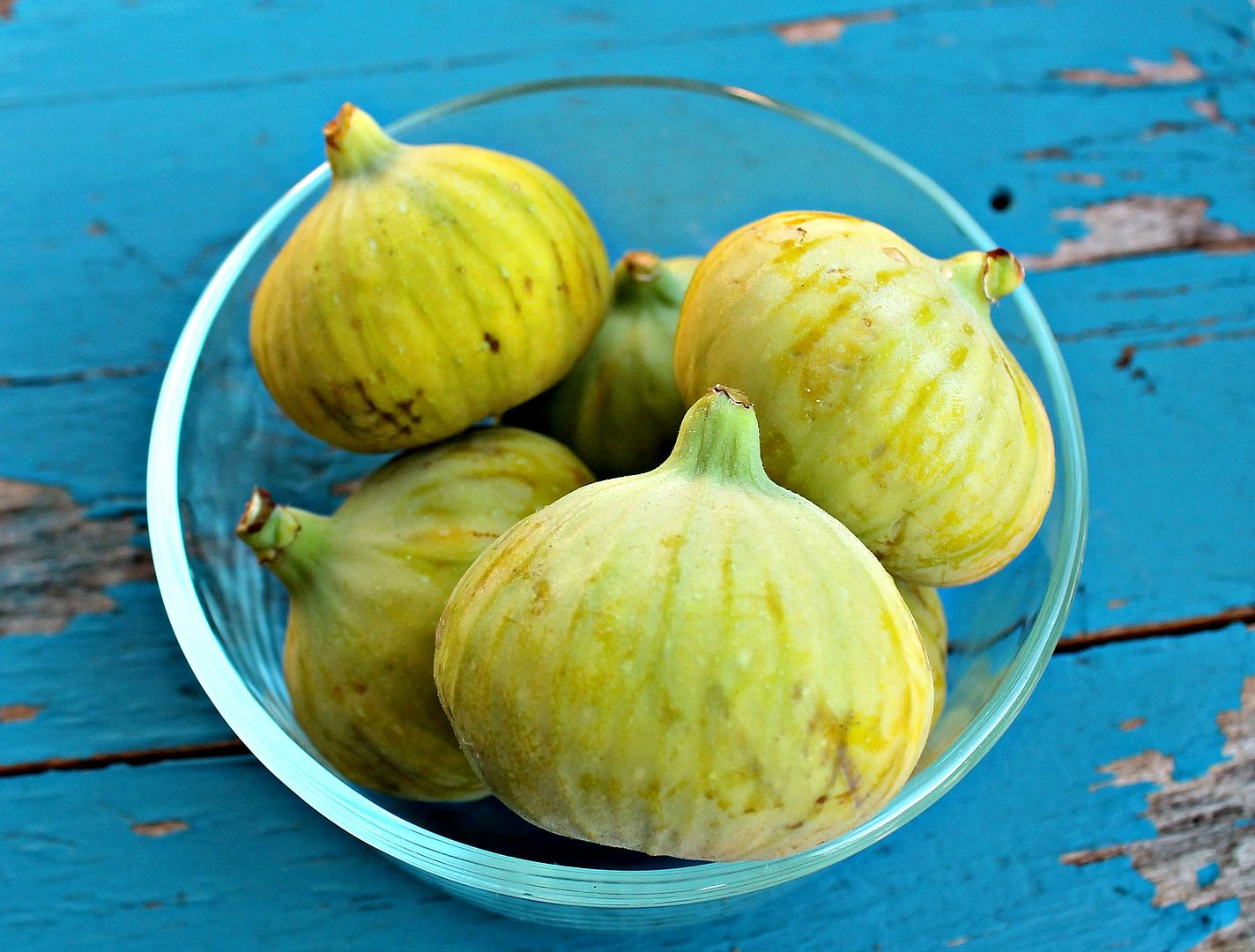 But I wanted to try my hand at this fig and hazelnut sundae with vanilla ice cream that chef Curtis Stone and his wife, actress Lindsay Price Stone created for Breyers to help them celebrate their 150th birthday. They took inspiration from the months themselves to create 12 different recipes for families to enjoy all year long!
The roasted figs jumped out at me, because I adore anything that is roasted and caramelized, and I've been trying to challenge myself to try new foods. Although, Breyers ice cream isn't new to me since it was founded in Philadelphia and is pretty popular around here. Now we just need to get some fig trees planted since they will be my new obsession!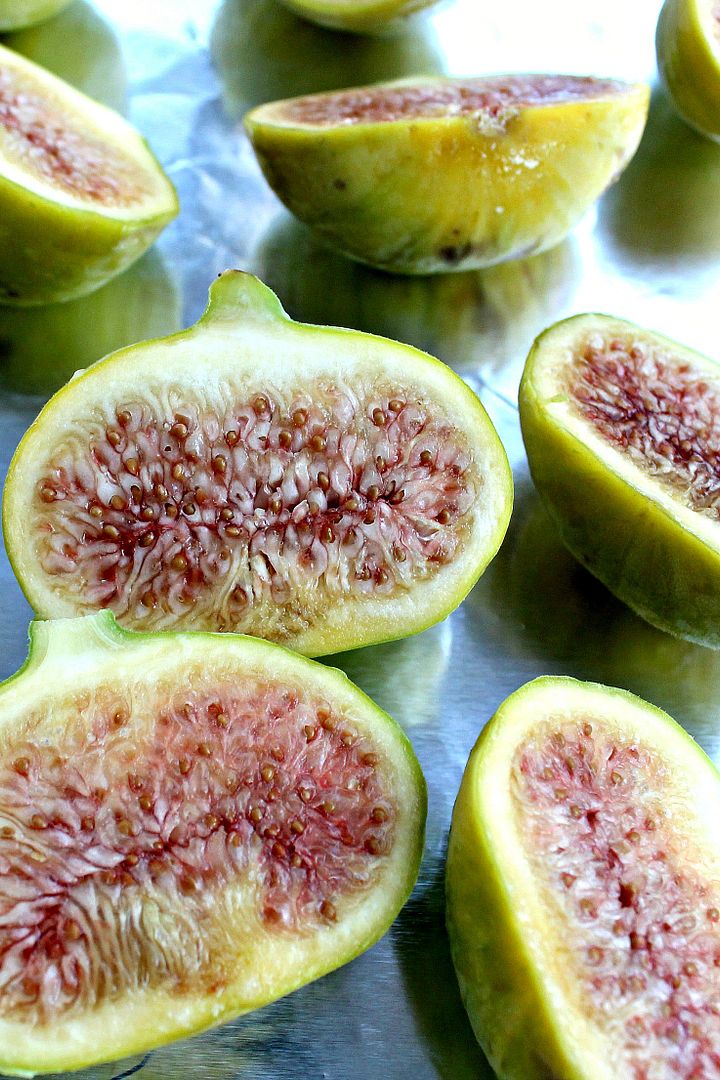 Just look how pretty they are! I know some of you are probably rolling your eyes, because you see them all the time, but just imagine cutting into one for the first time and you see this beauty!
This recipe is super easy and the warm, roasted figs pair perfectly with the cool, classic vanilla ice cream.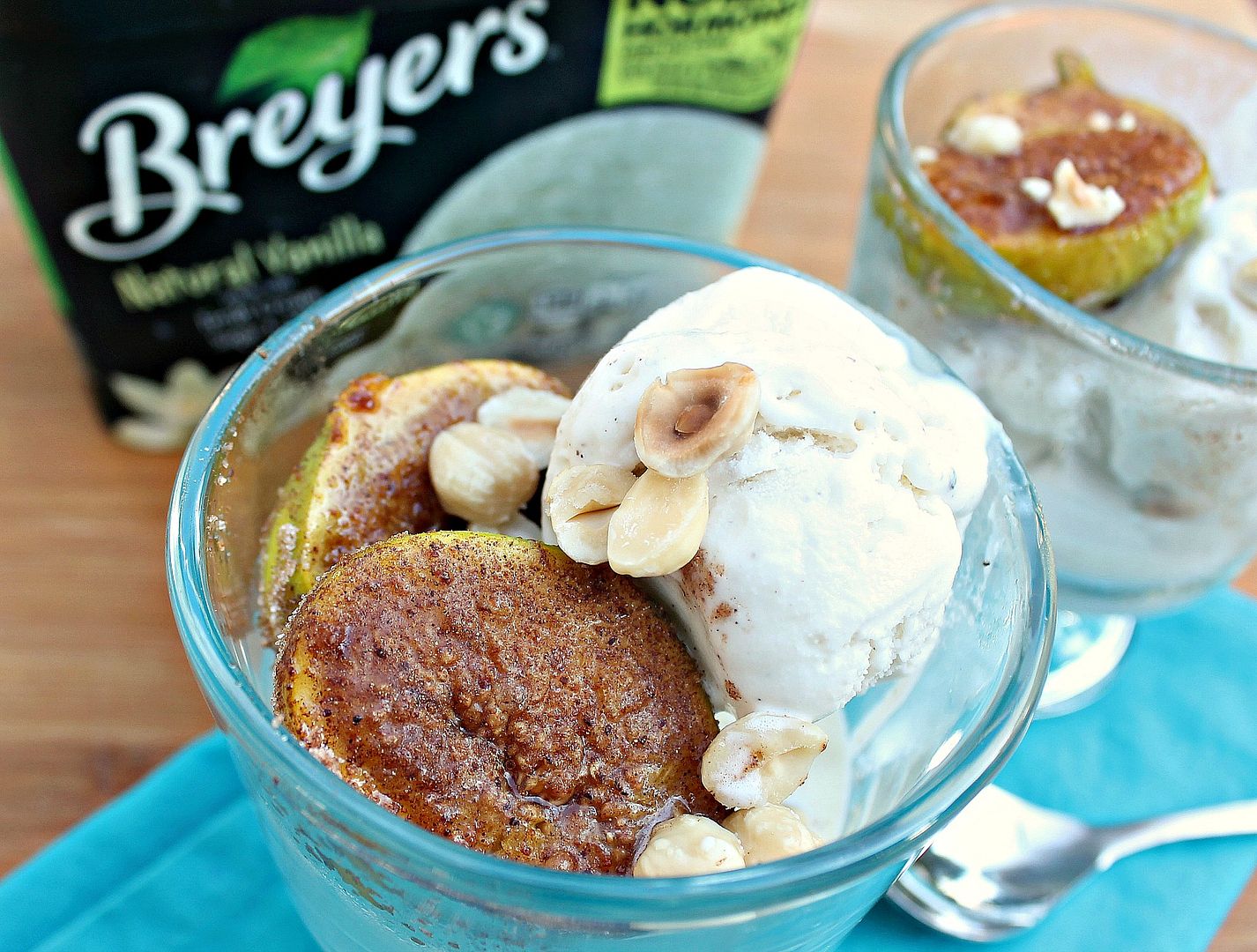 Spiced Roasted Figs with Hazelnuts and Vanilla Ice Cream
Ingredients:
2 tbs. sugar
1/2 tsp. each ground cinnamon, ground ginger
1/8 tsp. ground cloves
8 ripe figs, halved lengthwise
1 1/3 cups Breyers® Natural Vanilla Ice Cream
1/4 cup blanched hazelnuts, toasted, coarsely chopped
Instructions:
Position broiler rack 6 inches from heat source and preheat broiler. Line a large baking sheet with aluminum foil.
In a small bowl, mix sugar and spices. One at a time, dip figs, cut side down, in sugar mixture to coat. Then coat figs a second time with sugar mixture and arrange cut side up on baking sheet. Broil figs, watching closely, for about 4 minutes, or until sugar melts and begins to caramelize and figs soften slightly and begin to ooze their juice.
Divide figs among 4 bowls. Spoon 1/3 cup of Breyers® Natural Vanilla Ice Cream into each bowl and sprinkle with hazelnuts.
I was going to refer to this as an ice cream sundae for adults, but then my 12 year-old devoured hers and asked for more the following night! But I know adults will appreciate that Breyers only uses milk and cream from cows that are not treated with artificial growth hormones*, and all Breyers vanilla is real and from sustainably farmed, Rainforest Alliance Certified™ vanilla beans. That's something we can all get on-board with!
To make your own great recipes with Breyers Ice Cream, be sure to grab a carton at your local grocery store (it's available nationwide).
*Suppliers of other ingredients such as cookies, candies & sauces may not be able to make this pledge. The FDA states that no significant difference has been shown between dairy derived from rBST-treated and non-rBST treated cows.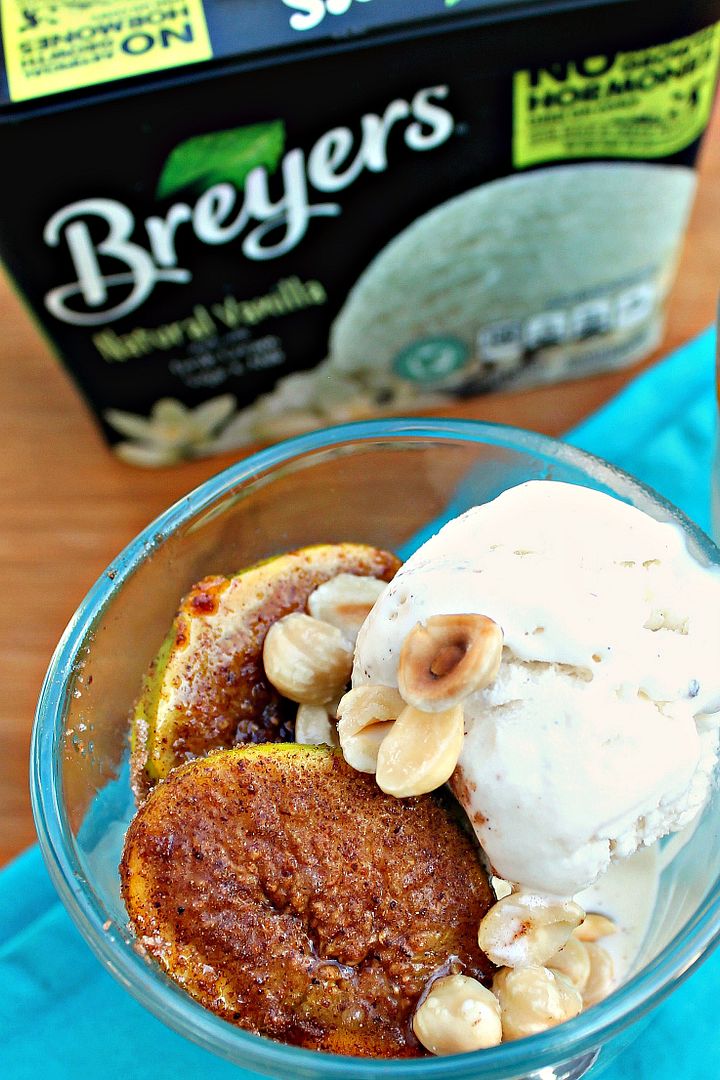 Save
Save
Save
Save