This is a sponsored post written by me on behalf of The Hershey Company. All opinions are 100% mine.
These DIY Birthday Party Favors will be a hit with kids of all ages!
We've had many birthday parties through the years that cover all kinds of themes from superheroes to Michael Jackson to even a wedding birthday party!
Regardless of the theme, though, there are a couple things that always seem to hold true for all of our parties:
Between family and friends, we have kids of all ages at our parties!
We're a fan of things that do double duty- games and/or activities that turn into favors are a perfect example!
Candy is always a highlight!
When you have so many kids of different ages, you have to think creatively when it comes to games, activities and favors. What could be better than Birthday parties with Hersheys?
For a recent party, we made these easy Tic Tac Toe Boards! I loved that it was pretty much no prep for me ahead of time, it turned into a party craft for the kids who designed their own boards, it doubled as their favor and it kept them busy once they were completed and the kids got competitive playing their games!
Hershey's Kisses Tic Tac Toe Boards
Square Tiles (we used 6″x6″ wood tiles but you could also use ceramic tiles)
Washi Tape
Hershey's Kisses Chocolates
Directions: None!
Haha! Seriously, that's why this is the best idea for your next birthday party!! Other than buying the supplies, you do pretty much nothing ahead of time!
It's a craft, activity and favor rolled into one and there is nothing better than that! Just give each kid a tile, lay some washi tape in the middle of them and have them rip pieces to make a tic tac toe grid.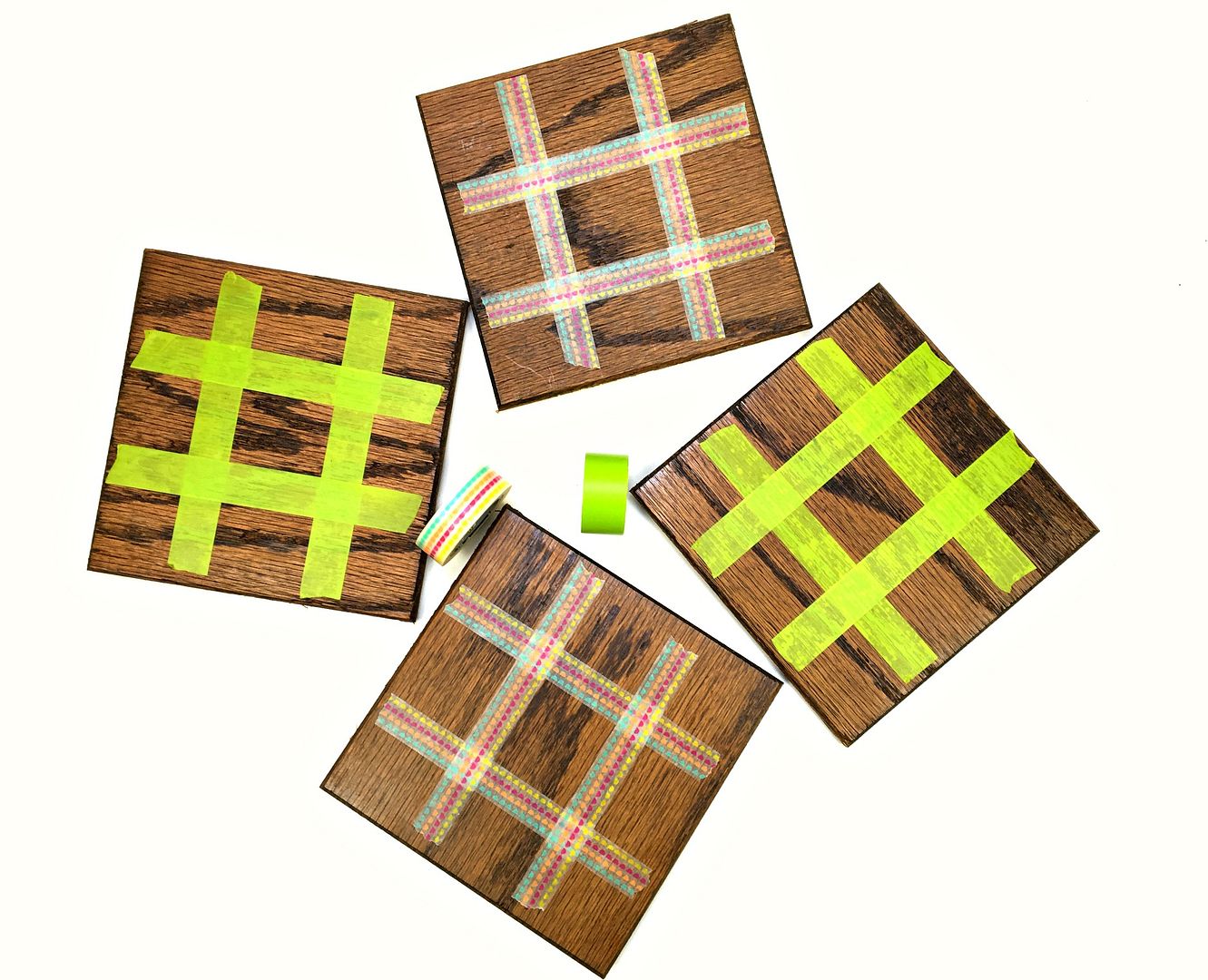 And since you don't even need scissors for washi tape, it really is the perfect activity for kids of any age!
Once their grid is completed, have them pick a bag of Hershey's Kisses Chocolates as their color.
Then it's time to start playing!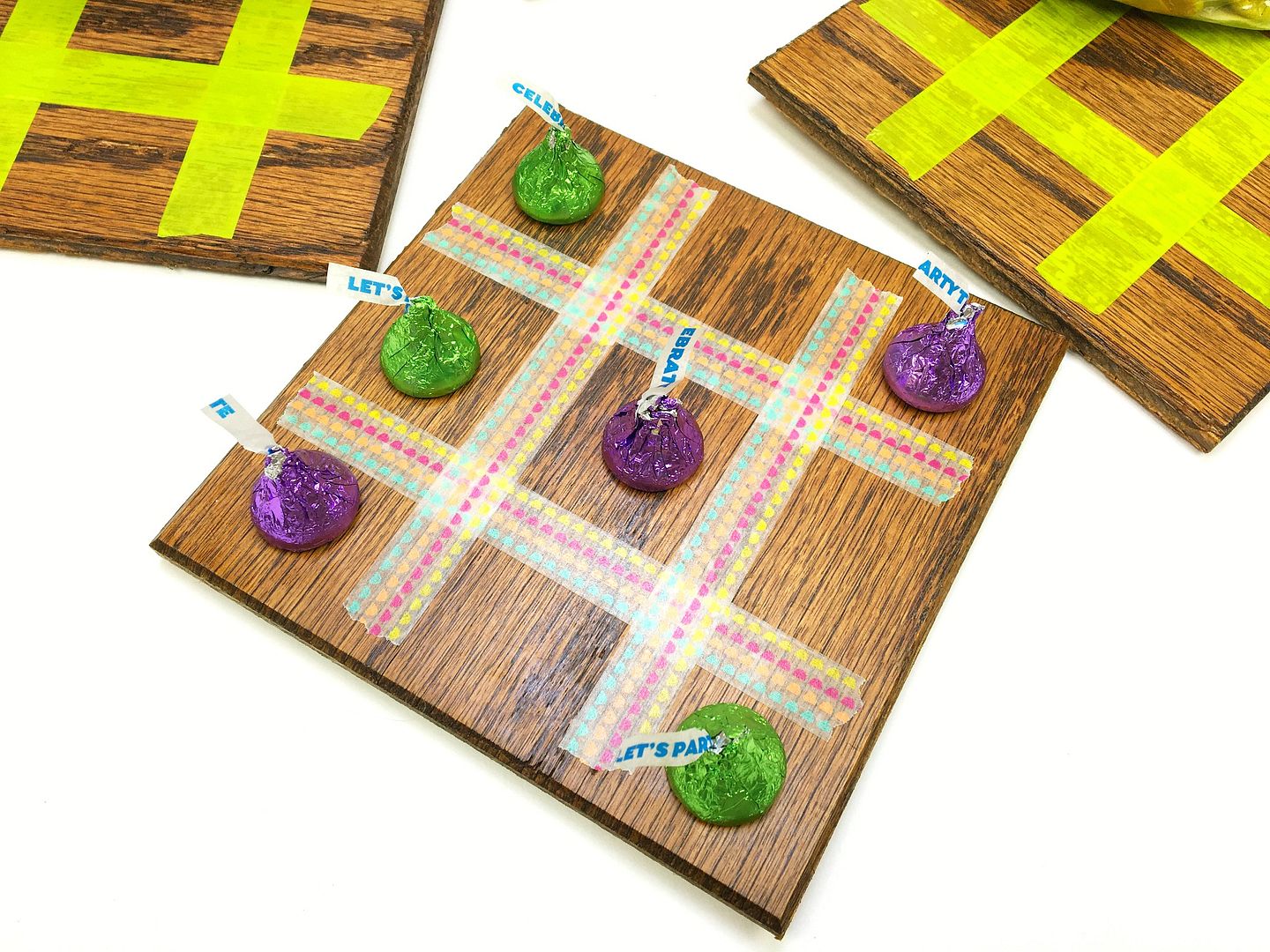 Of course, if you really want to win some Cool Mom Points, you'll even have prizes for the winner! We used some Reese's Peanut Butter Cup Miniatures wands as our prizes to continue our birthday theme.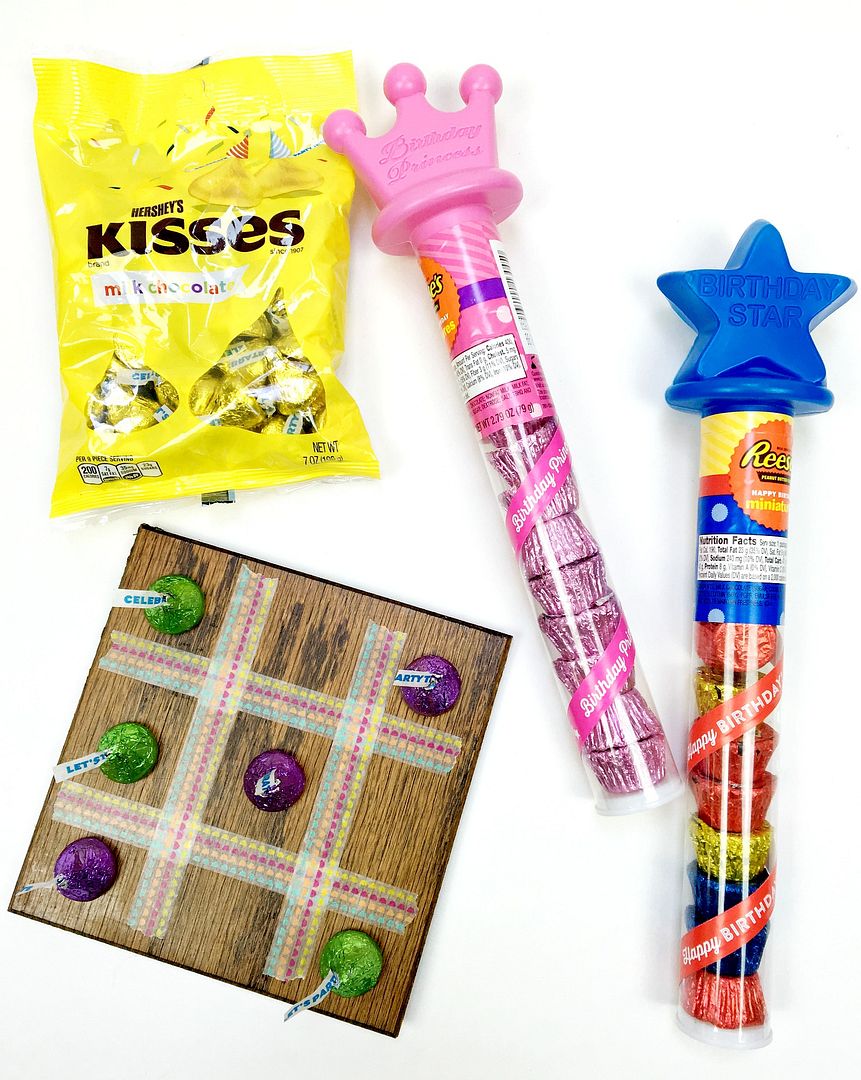 Run to Walmart, grab your supplies and be ready for your party in just one trip!
And don't forget to PIN this post so you're prepared for your next party! They have a tendency to sneak up on you!!