This is a Sponsored post written by me on behalf of BISSELL Homecare, Inc. for SocialSpark. All opinions are 100% mine.
We have a certain way of doing things around here where… well, basically, everybody does things. As in, you live here, you participate. In everything.
In family dinners, in walks around the neighborhood, in tickle fights, in movie nights and, yes, even in chores.
My kids do chores because they live here. Not because it's a punishment or because I don't feel like it that day. Because, holy heck, people, you live here so you participate like everybody else! Goodness knows I didn't make all these messes! When my friends come over, I clean up afterwards. When their friends come over, they clean up afterwards. It's all pretty even around here!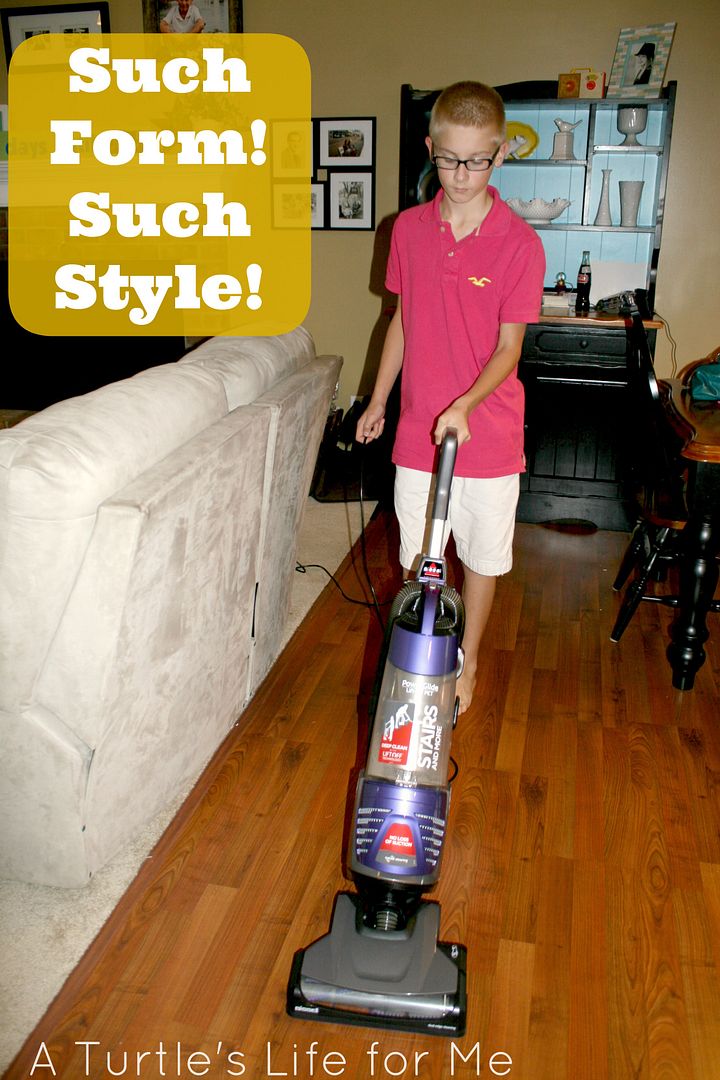 You see his style? That doesn't come from picking up a BISSELL vacuum for a photo opp. That form comes from years of practice. We never really introduced chores to the wee ones. There was no magic age when suddenly they had to help. They've just kind of always done them. They've been doing chores since they were so little that they did a terrible job, and I would have to redo everything while they napped! They were helping me put laundry away by the time they were 18 months. They were vacuuming with a hand-held vacuum about the same age. Dusting was probably their earliest chore!
It didn't matter too much that they did a pretty horrible job. It only mattered that they understood this was a part of daily life and they had so much pride in helping Mommy! And you know? Somewhere along the line, they got better at it! They're 9 and 11 now and they do all their own laundry- from bringing it down, starting the washer, hanging on clothes line or transferring to dryer, folding and putting away! They wash the dishes and empty the dishwasher. The vacuum, they dust, they clean bathroom counters! And it truly doesn't phase them! My husband and I are doing our chores right alongside them and it's a family affair, because a whole family lives here!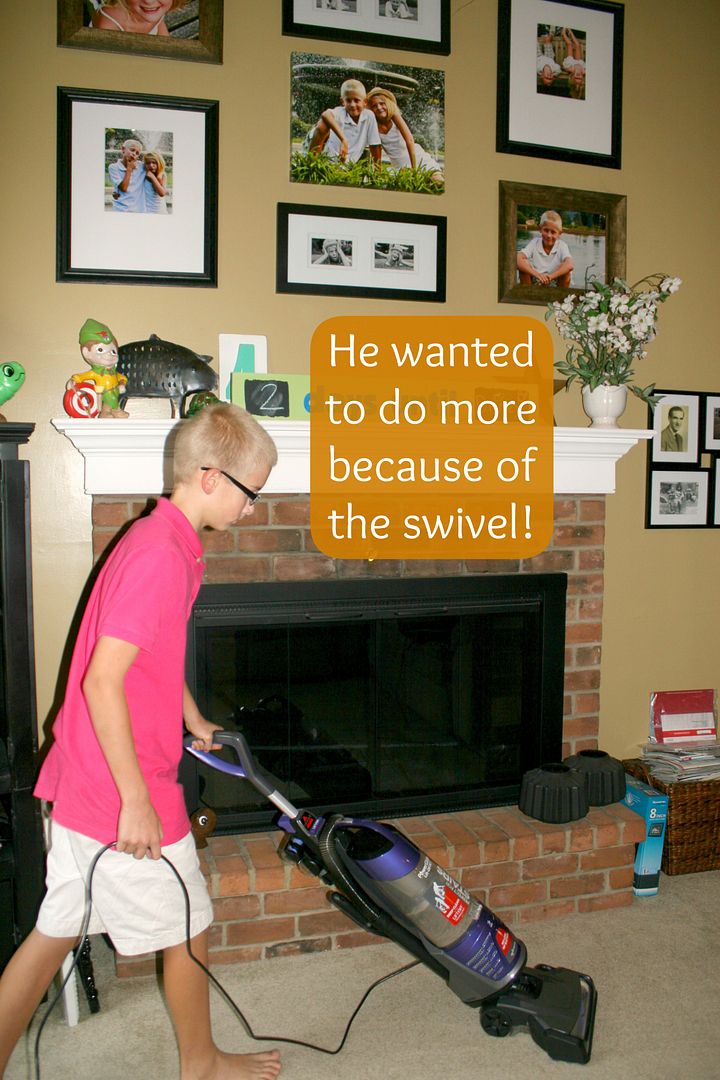 The best part? It doesn't take nearly as much time as you think! I bet they spend an average of 15 minutes a day on chores, because they know how to do them efficiently! And it's even easier when they have tools such as the BISSELL PowerGlide®. There wasn't a chance with our old vacuum, that they could have handled the stairs, but it isn't even an issue anymore! We only need one vacuum to take care of the stairs, the carpets, the laminate, the curtains, the furniture… one tool and we're good!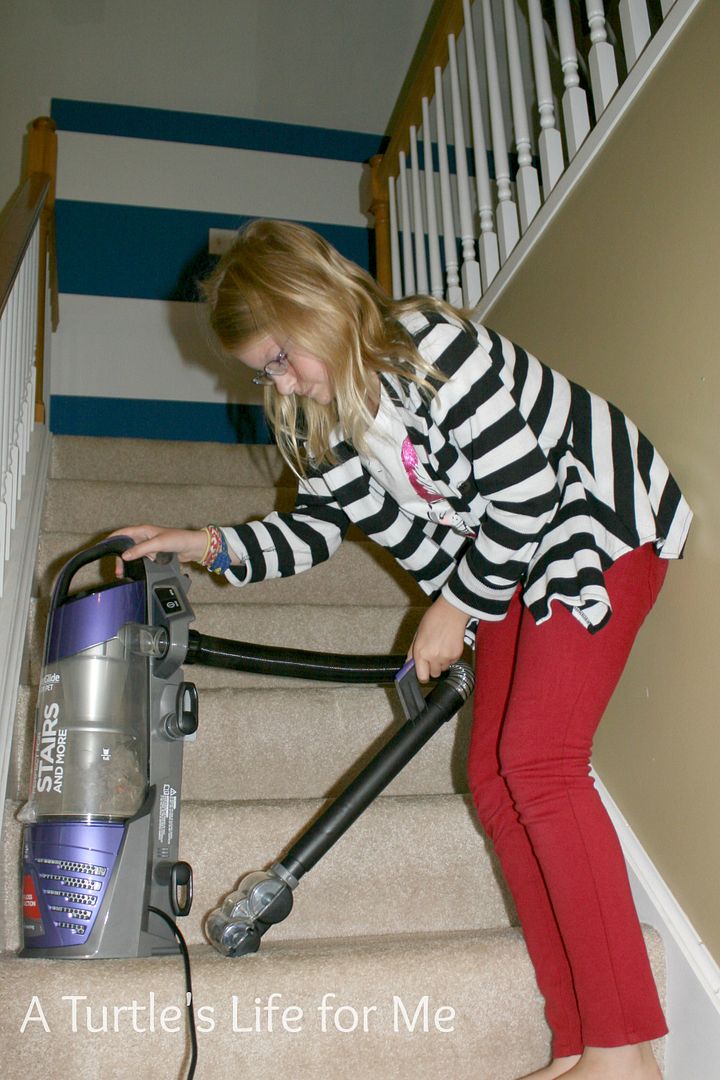 I created a little printable for for our sake and for yours to help you get your house in tip top shape for fall and the coming holidays! Everything's easier when you follow a checklist!