It's a raw day out there today. The kids' school called off for a snow day around 5:00 this morning and all we've had is a constant drizzle the entire day long. That's it. Well, wind too, but that isn't exactly snow either. So, yep, let's just add one extra day to the end of the school year.
All I know is that I'm super glad today, that I'm not the one in position to make that call. It's a no-win situation. Keep school in session and there will be an out-cry that they aren't keeping the kids safe. Call the district off and nature laughs in your face and gives you nothing but wet streets. A thankless job, I tell ya'!
You know how to get lots of thanks, though? Make these bad boys. Catfish Po'Boys to be exact.
My family devours these. Super easy, full of flavor… I'll take one, please!
Serves 4
1- 1 1/4 lbs. catfish fillets
2/3 cup fine dry bread crumbs
1/3 cup cornmeal
3 tbsp. olive oil
2 cups shredded, bagged coleslaw mix
1/3 cup mayonnaise
1 tbsp. honey
1 tbsp. lemon juice
1 cup Monterey Jack cheese, shredded
4 hoagie rolls
sliced tomatoes (optional)
hot banana peppers (optional)
hot sauce (optional)
1. Heat the olive oil in a skillet over medium heat. Mix your bread crumbs with the cornmeal. Coat each catfish fillet in the bread crumb mixture so it's covered lightly on both sides.
2. Once the oil is hot, cook the catfish about 4 minutes per side, until golden and the fish flakes easily with a fork. Remove to a paper towel to drain while you cook the rest of the fish.
3. Mix the mayonnaise, honey and lemon juice in a bowl. Once it's combined, add the bagged coleslaw mix.
4. Lightly toast your hoagie rolls. Spread a little coleslaw on the bottom of the roll. Top with the catfish. Then top with tomato slices, banana peppers, cheese and more coleslaw. Put a couple dashes of hot pepper sauce on top of all of it if you choose!
Here are my pretty boys before I cooked them in all their breading goodness.
After just a few minutes of cooking…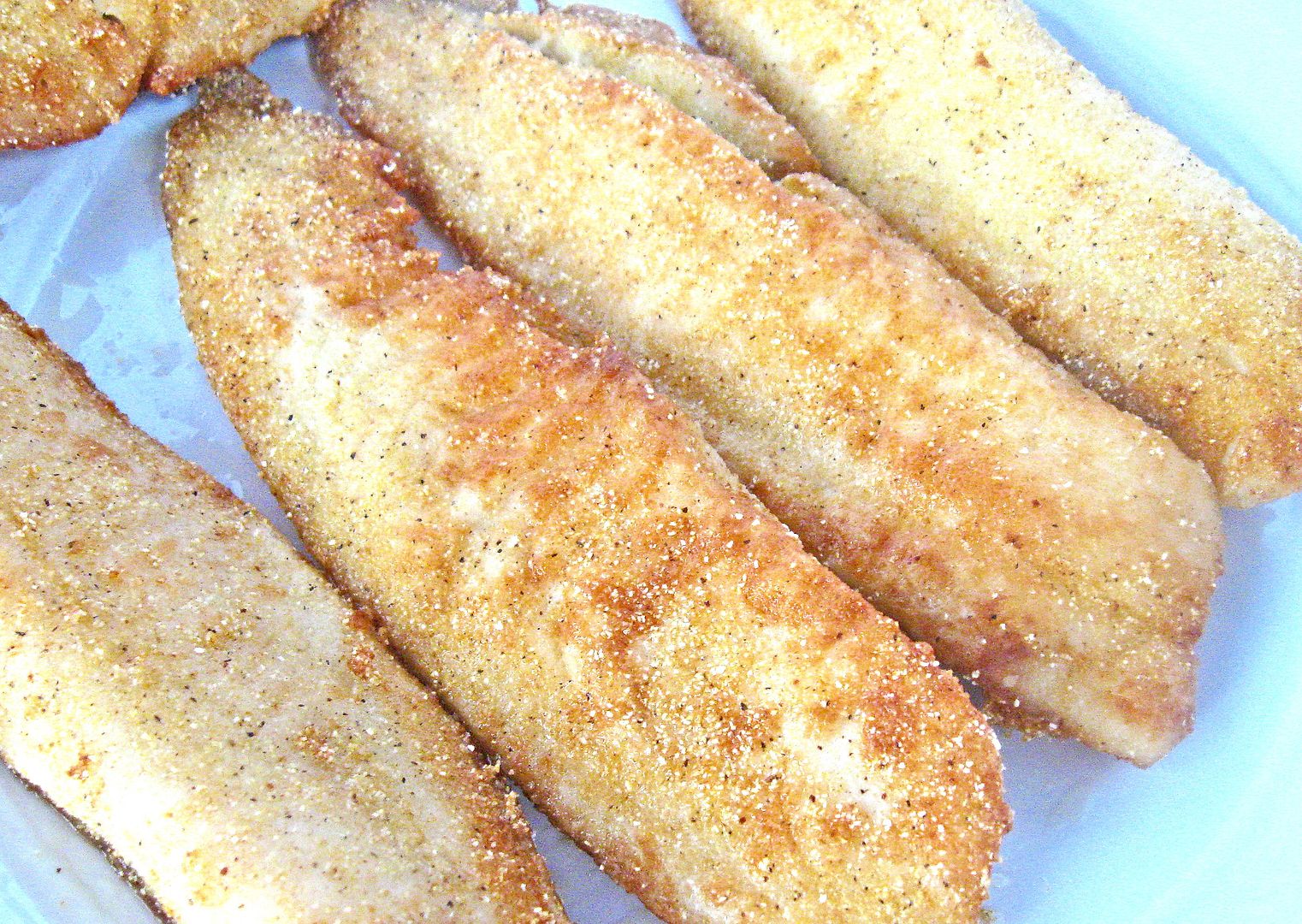 Try not to cry. I know they're beautiful.
My husband and son like to douse theirs with some hot sauce. I don't think it's necessary, but from the sounds of their groans, they love it.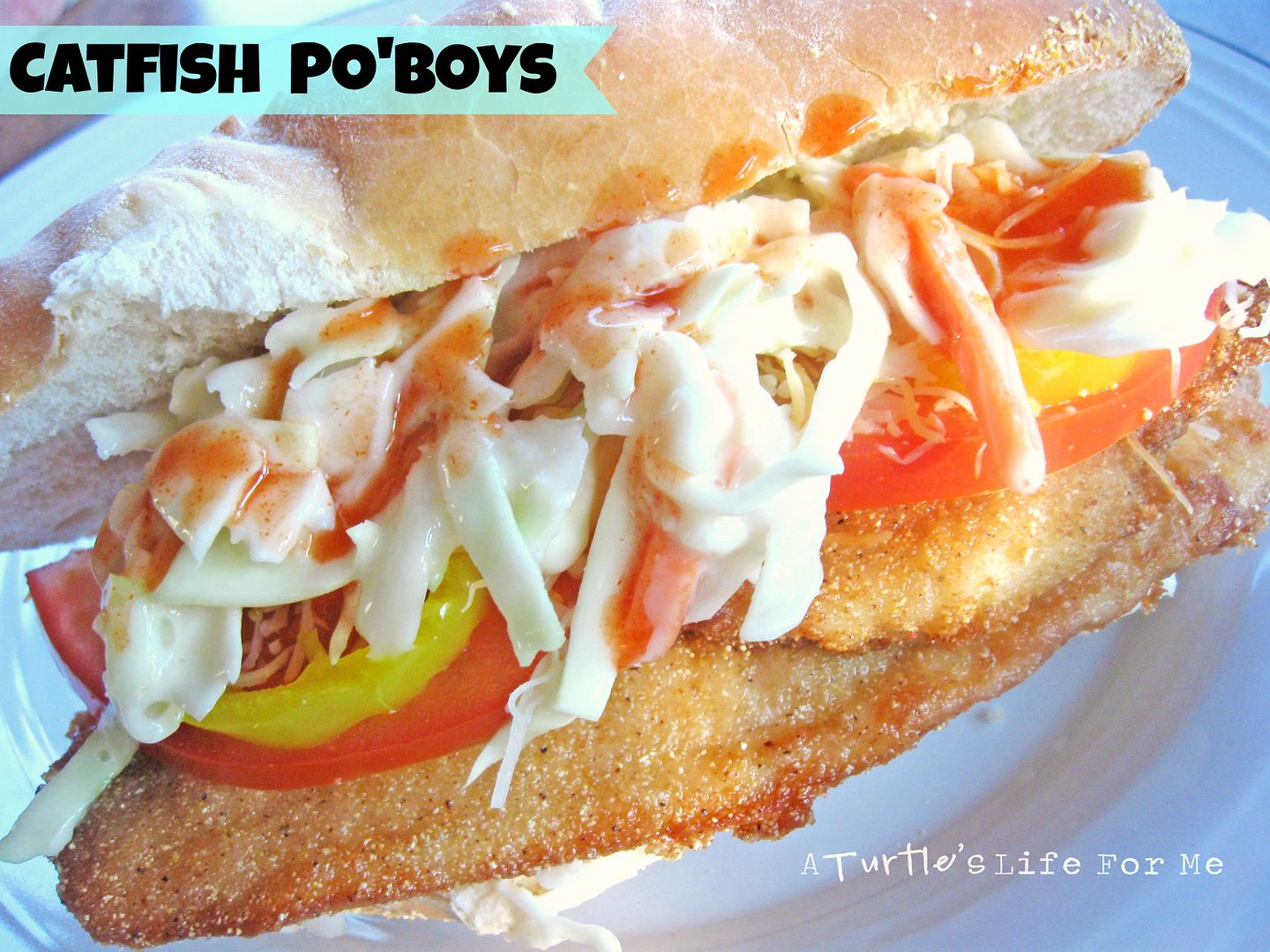 Linking up to: