There's this quaint little restaurant by us that has an avocado and shrimp cocktail dip that my whole family just drools over. I don't think I've ever gone except for a few times when my dad has taken me for a birthday lunch, but this recipe really does deserve to be eaten more than just a couple times every 5 years or so. After all, doesn't anything that contains avocados automatically jump to a 10 on the recipe scale??! Yes, the answer is YES.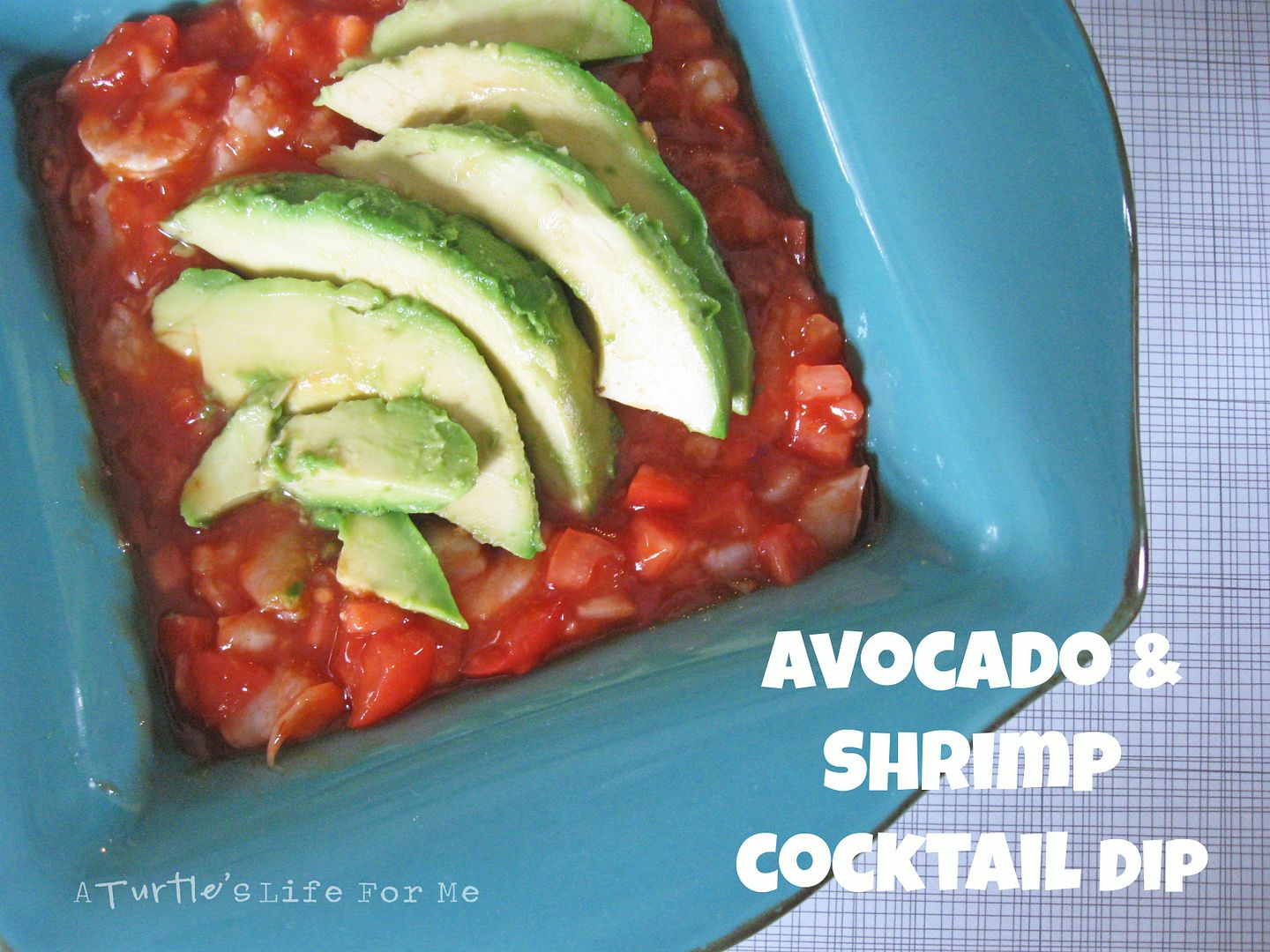 So my two sisters set to trying different combos until they hit on the magic recipe, and I did what I do best… sat back and reaped all the benefits. I've been craving it lately and figured it was a perfect part of my game day recipes for the the Super Bowl tonight, so I texted my sister quick for the "official" recipe. What I got back was a mixture of "a little of this", "some of that", "you can add this if you want to" and so on. I could just hear all of you screaming at me now! So, yeah, in the end, I was the one who had to sit there and chop and measure for all of you, but it is sooo worth it! Seriously, it goes together in about 5 minutes and is ridiculously good and pretty healthy too!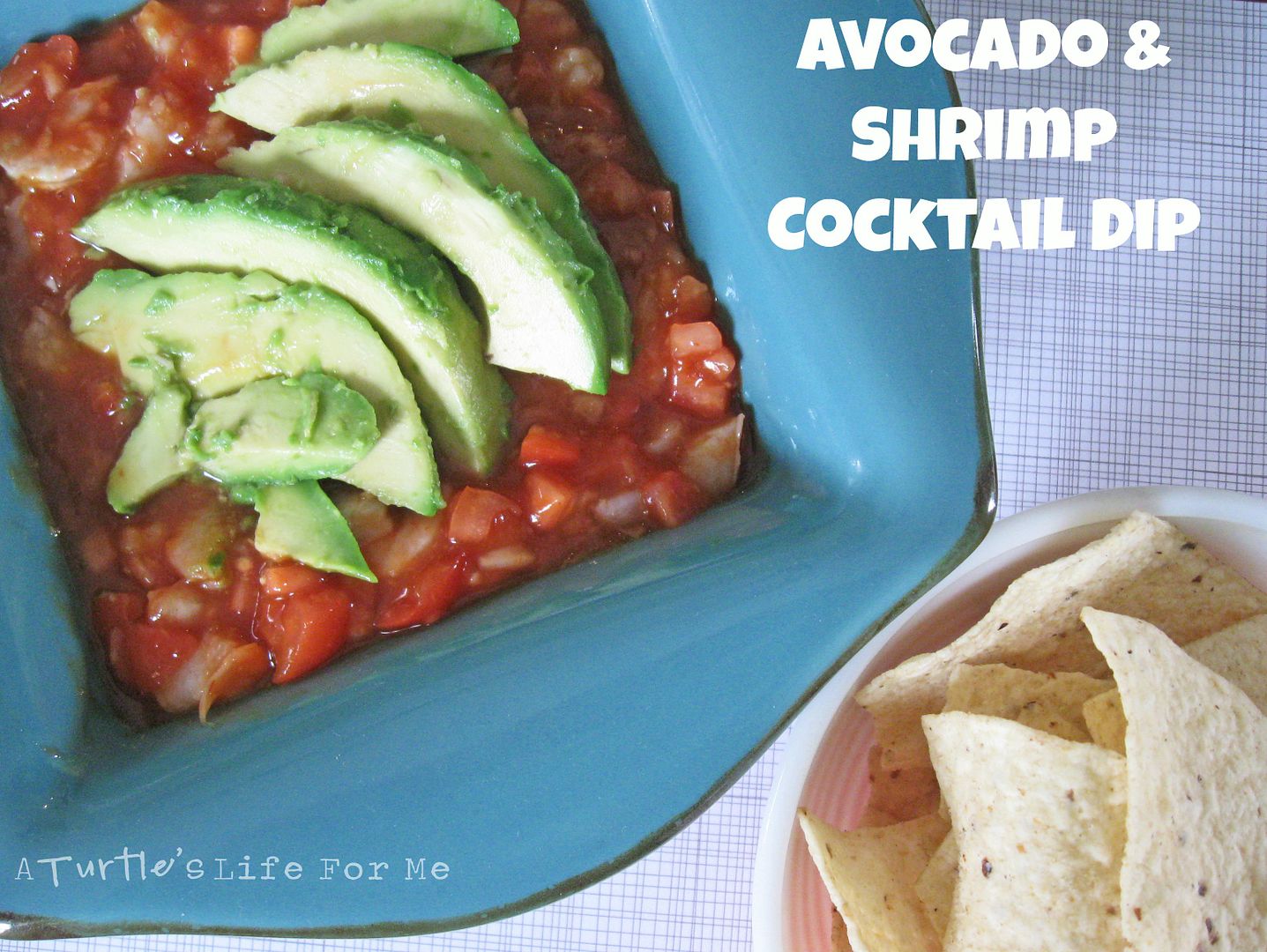 Avocado and Shrimp Cocktail Dip
1 – 1 1/4 cup finely chopped tomatoes
1/2 cup finely chopped onion
1 1/2 – 2 cups salad shrimp (I used small shrimp because that's what I had on hand. I just chopped them in half)
1 cup cocktail sauce
1/2 bunch chopped cilantro (I didn't include this because I'm not a big cilantro fan)
1 avocado
Mix everything together and then chill for a bit so the flavors can meld. When your'e ready to serve you slice the avocado thinly and fan out on top of the dip. Serve with tortilla chips and enjoy!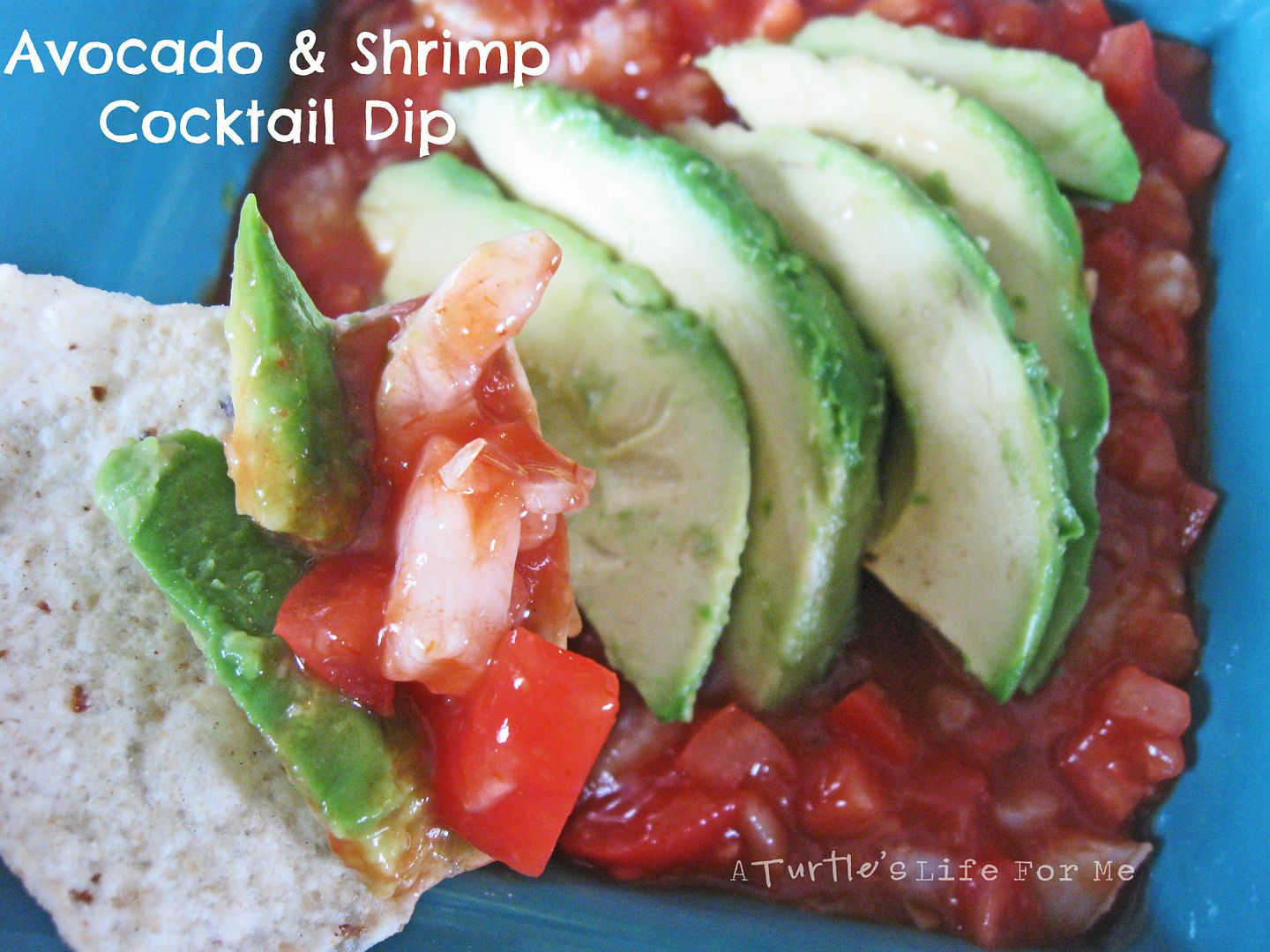 See? Ridiculously easy! Anybody else as much of an avocado nut as I am? Remember my avocado grilled cheese sandwich? Still one of my favorite quick meals!
What's your favorite avocado recipe? Let me know and I'll try out some new recipes to post for you guys!
Save
Save