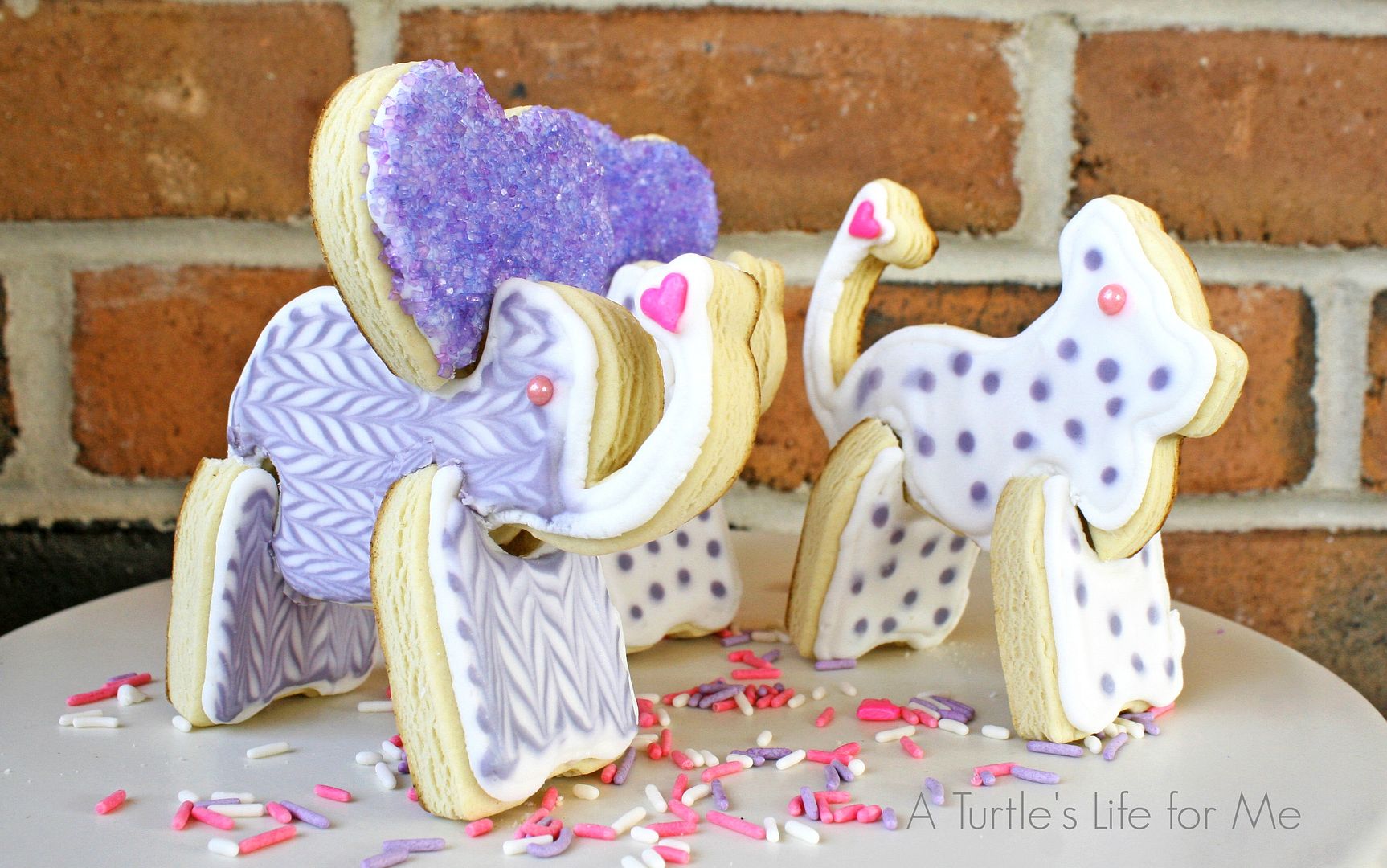 The goal of every mom during a holiday season is to make things as easy and stress-free as possible while still creating that WOW factor for her kids!
Amiright or amiright?? (Picture a little wink and elbow jab thrown in here)
No worries, I've got you covered Holiday Moms! And, you know what, even if you don't consider yourself "that mom who celebrates everything including National Pig Day" (ahem, true story from my childhood), these cookies are easy enough for you too!!
Which brings me to my first question… what took me SO long to try my hand at 3D cookies?
I've ogled them for a couple years now, and they always made my head feel like it would implode. It looked like I'd have to figure out angles and math and other jazz that I'm not all that good at. So I'd ohh and ahh over other peoples' pictures, but never had the courage to attempt them myself.
I'm here to tell you, DON'T WAIT!!
These were VERY simple to make! I'm not going to say fool-proof, because I do think there are a few tips to keep in mind, but once you have them down, you'll be amazed at how easy it is!
Tip #1: Find a cookie cutter set that does all the "figuring out" for you! I've seen other posts for 3D cookies where the baker drew their shapes and used paring knives to cut-out after many sketches with different sizes and angles. Don't bother with all of that! For your first attempt, find a cookie cutter set that is as simple as pushing it into the dough and baking it off! I found this set from Bakery Crafts at my local Walmart. They also sell them on other 3D cookie cutter sets, but at last check were out of stock. However, Amazon does sell other 3D cookie cutter setsother 3D cookie cutter sets.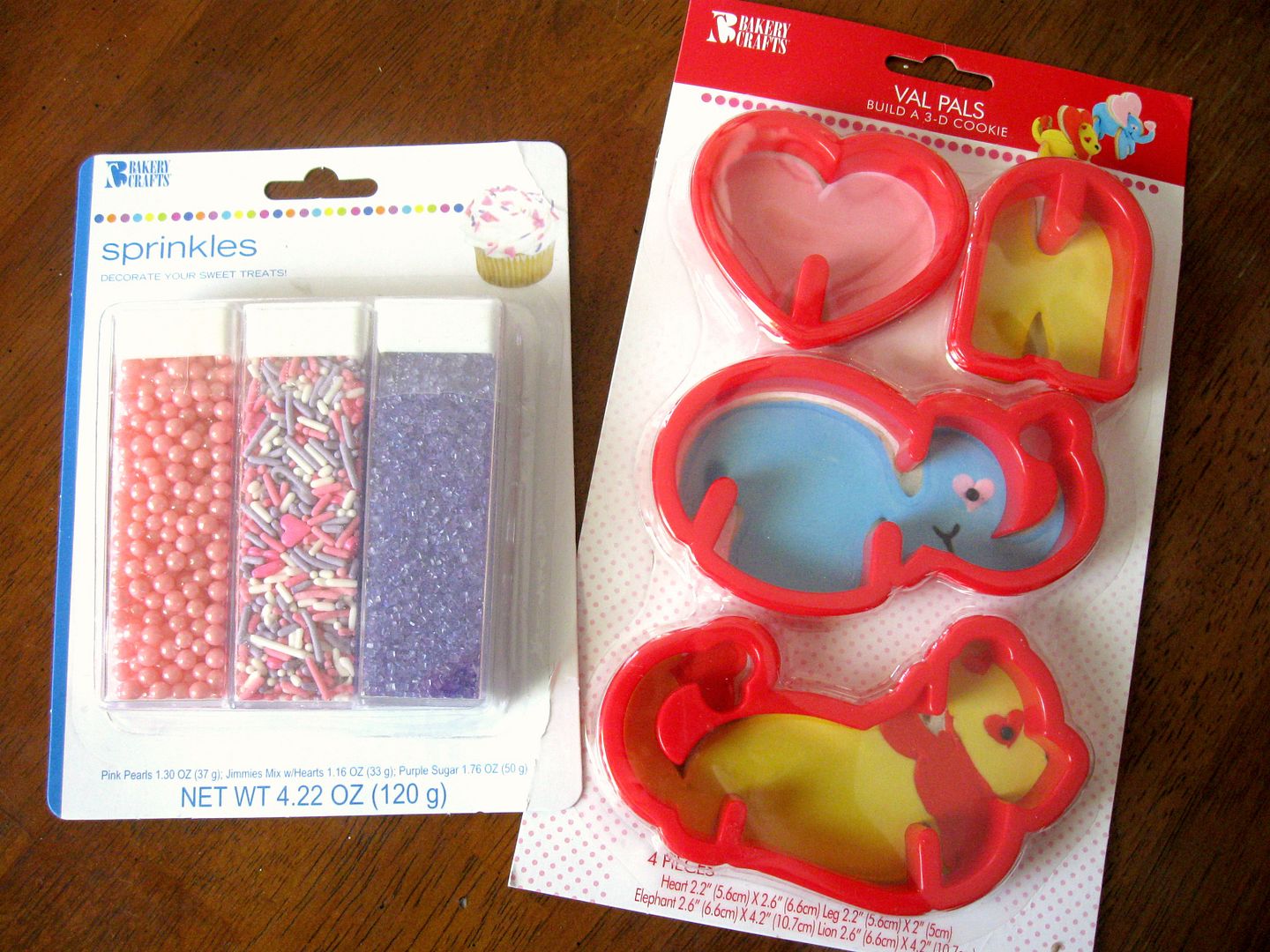 Tip #2: Pay attention to the thickness that you're rolling your dough. I cut out a body and two legs and baked them off first before I baked an entire cookie sheet full. I wanted to be sure my cookies weren't too thin that they wouldn't stand up and also weren't too thick that the pieces wouldn't slide together easily. You'll also want to make sure your cookies don't rise too much depending on which recipe you use. I can't stress enough how important it is to get the thickness of your dough correct!
Tip #3: Do not, I repeat, DO NOT force the pieces together! If they aren't sliding together smoothly, lay one of your pieces flat on the counter and use a serrated knife to gently trim a little edge off. This only happened on a few of mine and took me about 3.4 seconds to correct, but if you force them they will break and then you will be forced to just eat that broken piece (oops! What a shame!)
Also, if you decide you don't want to include the heart on top of the end (for year-round appeal), just cut your shape out and then pinch that opening closed and smooth it over with your finger!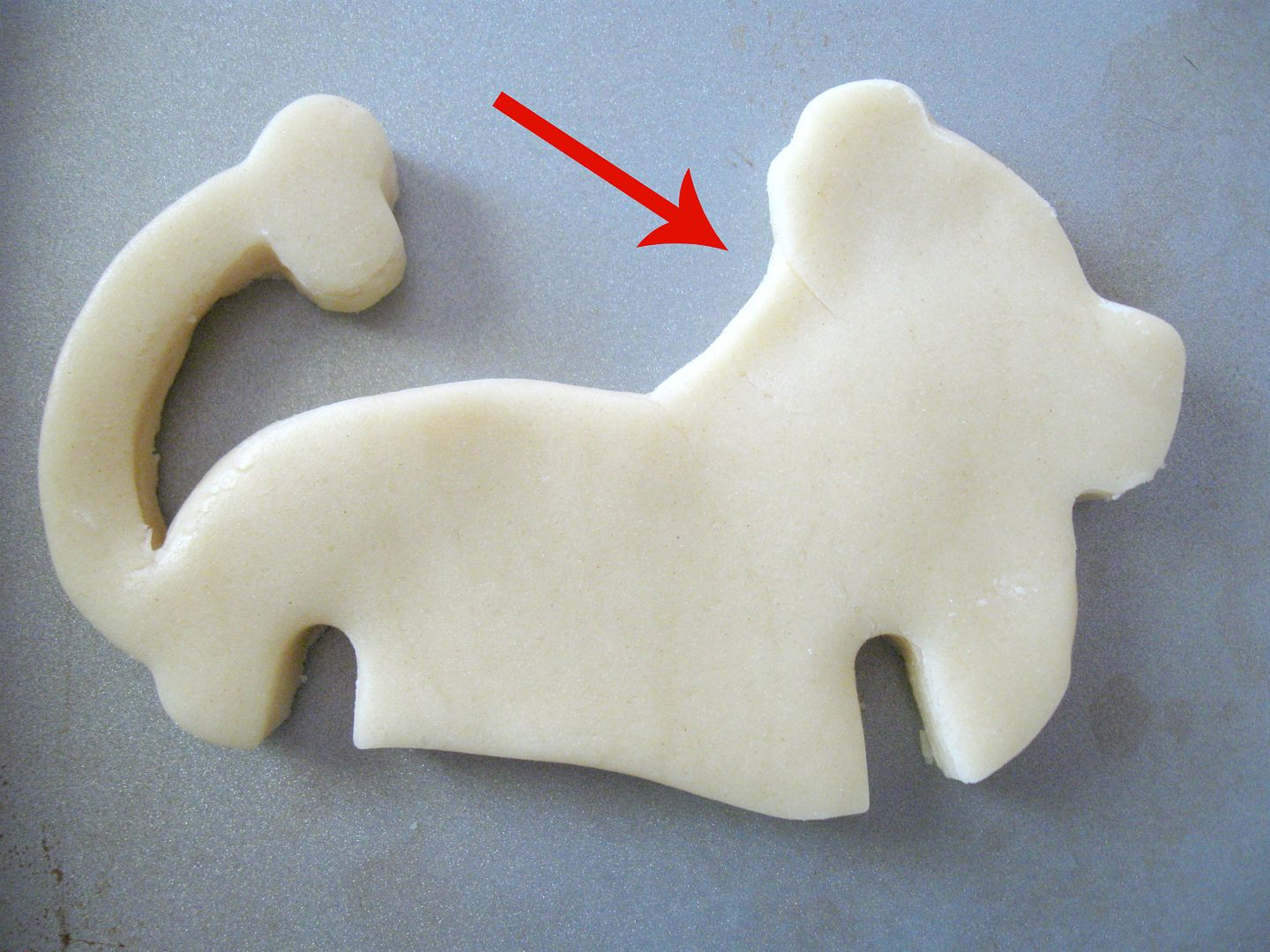 Tip #4: Let your frosted cookie pieces sit on a flat tray overnight before trying to assemble them. They will be easier to handle, the frosting won't run because of gravity and you won't run the risk of getting fingerprints on the edges of your icing!
To get the zig zag effect like I have on the elephant, use a royal icing recipe to fill in your shape with white icing. Then pipe thin lines across your shape and drag a toothpick back and forth in a zig zag motion.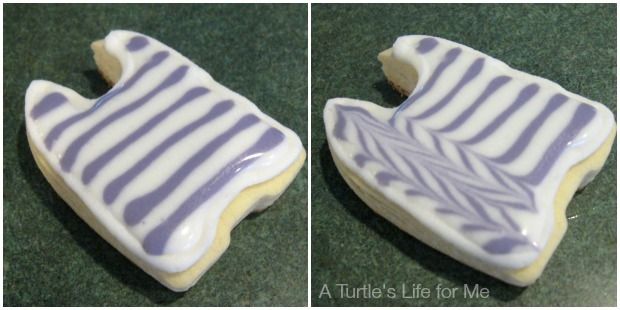 Tip #5: When your family walks in and starts exclaiming over how cool your cookies are, just take a little bow and soak it all up knowing it was really pretty easy!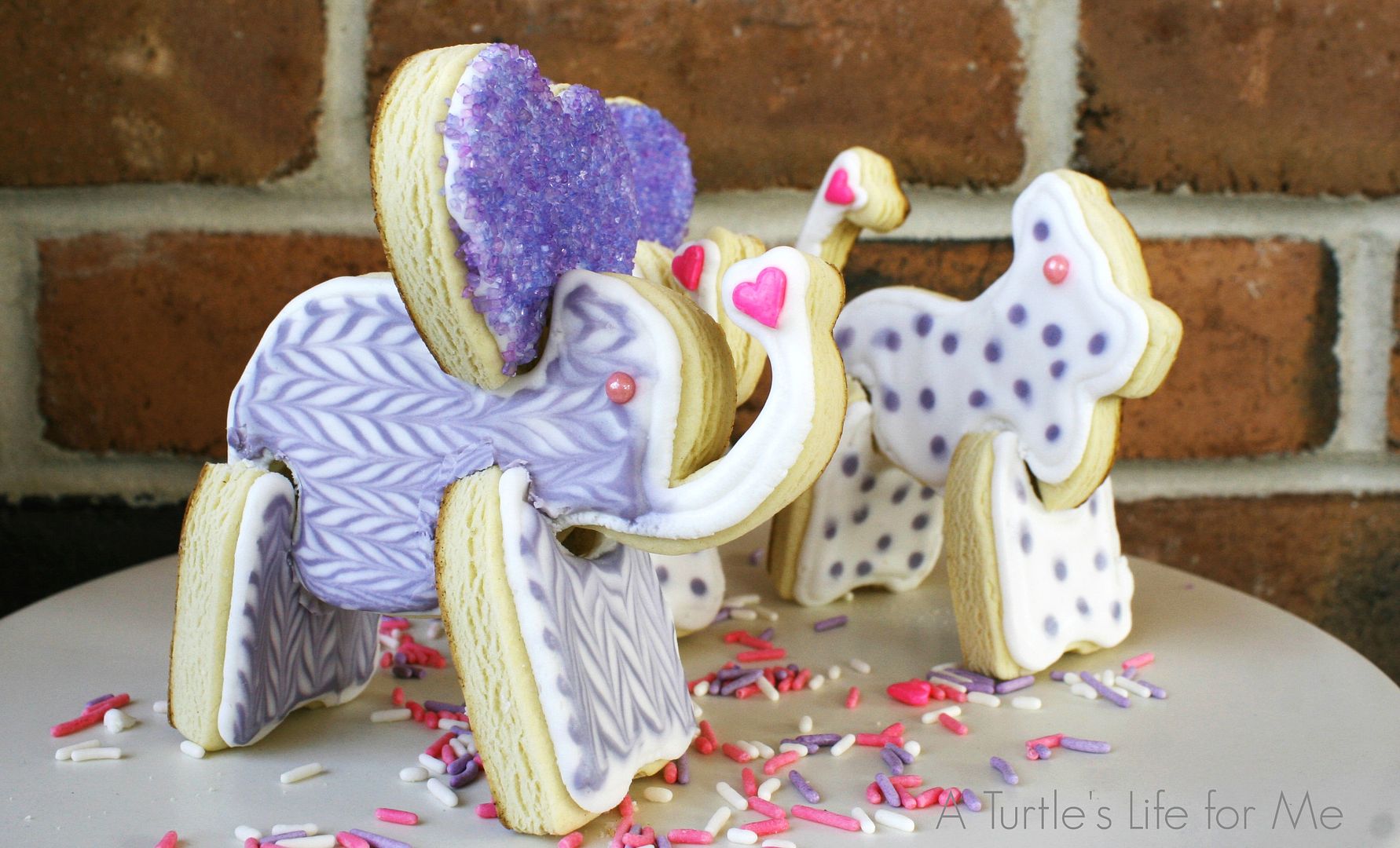 Be sure to follow these 5 easy tips to make 3D cookies and let me know how you did! I'd love to see pictures!